What is a Mandala
Mandala drawing is increasingly gaining popularity for its benefits on mental health, brain functioning and happiness. Mandala is an ancient Indian art form which is geometric composition of shapes and repeated patterns in concentric circles. The modern artists have began exploring mandala beyond circles too. You will find various interpretation of this art by various artists throughout history in various geographies.
Mandala prevalence
Mandala is a Sanskrit word meaning sacred circles. Sacred circles which are radiating positivity and happiness to the onlookers. And if we go back to our religions it means many different things like in Buddhism it is an imaginary palace where every object has a wisdom or significance. The earliest mandala I remember is from Hinduism where I saw the Sri Yantra. We can find various designs and forms in Christianity too which look like mandala.
There is myriad information on mandala drawing online. As I read it does seems like a representation of life. It is depicting the continuous cycle of birth and death for a soul until enlightenment, moksha or ultimate happiness. This probably could be one of the reasons that we all feel attracted to the mandala drawings. Our brain often tends to be attracted to the contrast usually presented in mandala drawings.
Stress free Mandala for happiness in Pandemic times
Mandala drawing is centering and focus increasing activity. It usually brings on a meditative feel while drawing. Watching someone create a mandala is equally soothing and relaxing for our human minds. During the worried times of this Covid pandemic it serves as a wonderful way to reduce the stress. Mandala drawing makes us happy and helps in improved focus and concentration. It perhaps is more important now because we should be using it to tap into the best of our thoughts and expand it further.
Same goes for our children. In these times there is uncertainty in school exams, study plans and academic session in whole. Our children are not equipped to handle this once in a lifetime pandemic. Pointing them in right direction is our job. understand that curiosity and learning is more important than getting a score. Helping them realize that happiness lies within the process of learning should be our approach. Practice makes us perfect. And this is exactly what this situation has provided our kids- an opportunity to practice.
An opportunity of lifetime to look at education differently, about what will be the learning, about how can they be better in their skills, what can they make of the future. With this amazingly powerful thought comes an opportunity. To best use the opportunity our kids have to start taking care of physical and mental health. Because that is what will support them and make them optimistic. Some thoughts from Sanandita here.
We all are doing a lot of things like eating healthy, doing yoga, taking vitamins and chawanprash, drinking boiled water, cleaning and maintaining hygiene and meditation too. But our kids need more focus and attention to evade all the stress and concentrate on study or play. We can help them by introducing them to hobbies. Hobbies like drawing, painting, sketching, singing, dancing can help them a lot. In this post I am focusing on Mandala drawing.
Mandala drawing is easy because you can do it easily at home with minimum guidance from external factors like teacher, parent and it doesn't need you to go out to buy a lot of things
Supplies for Mandala drawing
Few items that are useful to start right away are- pencil, a notebook or journal or white sheets, eraser, compass, some sketch pens or any kind of color if you want to add some twist to your mandala.
As your kid starts to master you can provide supplies like 0.5/0.1 fine tip pens for precision and pattern filling. Many brands have now started to provide mandala drawing kits so you can order them online too.
If you want a list of links please drop to our email and I will share the links with you. I recommend to choose reasonably priced products at the beginning so that not too much pressure on parents pockets.
There are some mandala coloring books which can also be found online and they are very engaging for kids. Parents can enjoy some me time and relax with pampering just like Cindy on blogaberry.com here.
How to draw Mandalas
As a beginner of mandala drawing you can start with basic shapes like circles, square, triangle, octagon etc. Outline these basic shapes as the base of your drawing
Next step is to fill patterns in this base. This part is critical. Mandala drawing is mainly filling repetitive but same patterns inside shapes. This will need a lot of practice.Practice will increase focus and stability in hand while drawing. Patterns can be dots, circles, hexagons, shaded circles, lines, leaves, arcs, dotted lines, small squares, small triangles, filled small basic shapes
Try your creativity and play with thickness of patterns. you can alternate the patterns to create new patterns. Trick is to divide the base shape in different portion and start filling them.
Moving to advance drawing. Continue the basic practice (Steps 1 to 3) on concentric circles, squares etc with patterns. Remember to mark your center when doing concentric circles. Use geometry box supplies from school like compass.
Start free flow outlines of arcs, domes, with concentric circles and fill them. There should be symmetry when doing free flow outline. A trick here would be first divide. For example divide circle in one fourths, one eighths, one sixteens now try and draw your arc inside the divided portion only. That ways all arcs will look similar
Practice providing depth with double outlines and thick outline. You can even include writings to make it look like a modern art with twist
Now you can start using pens, sketch pens and develop your hold on the designs and patterns
Practice with different tip pens to make beautiful mandala
Include a pop of color to enhance the look of your mandala as a whole
Select a theme and bring elements from theme as patterns of your mandala to present in mandala
For an active mandala workshop I totally recommend IndiaArtJournal reach out to Shruti on this link and schedule a working session for you and your child.
Parent child bonding over mandala
The mandala drawing can be used for bonding with children by parents. They can help young kids for drawing base. Parents can teach the use of geometry box supplies to kids using drawing. Didn't I tell you learning is the ultimate goal. Parents can cue kids with so many themes for mandala. As a parent you can compete with your older kids to achieve perfection in the art. You can create mandala for kids and let them color for you.
There is lot more to explore so don't hold back and get to learning with your loved ones.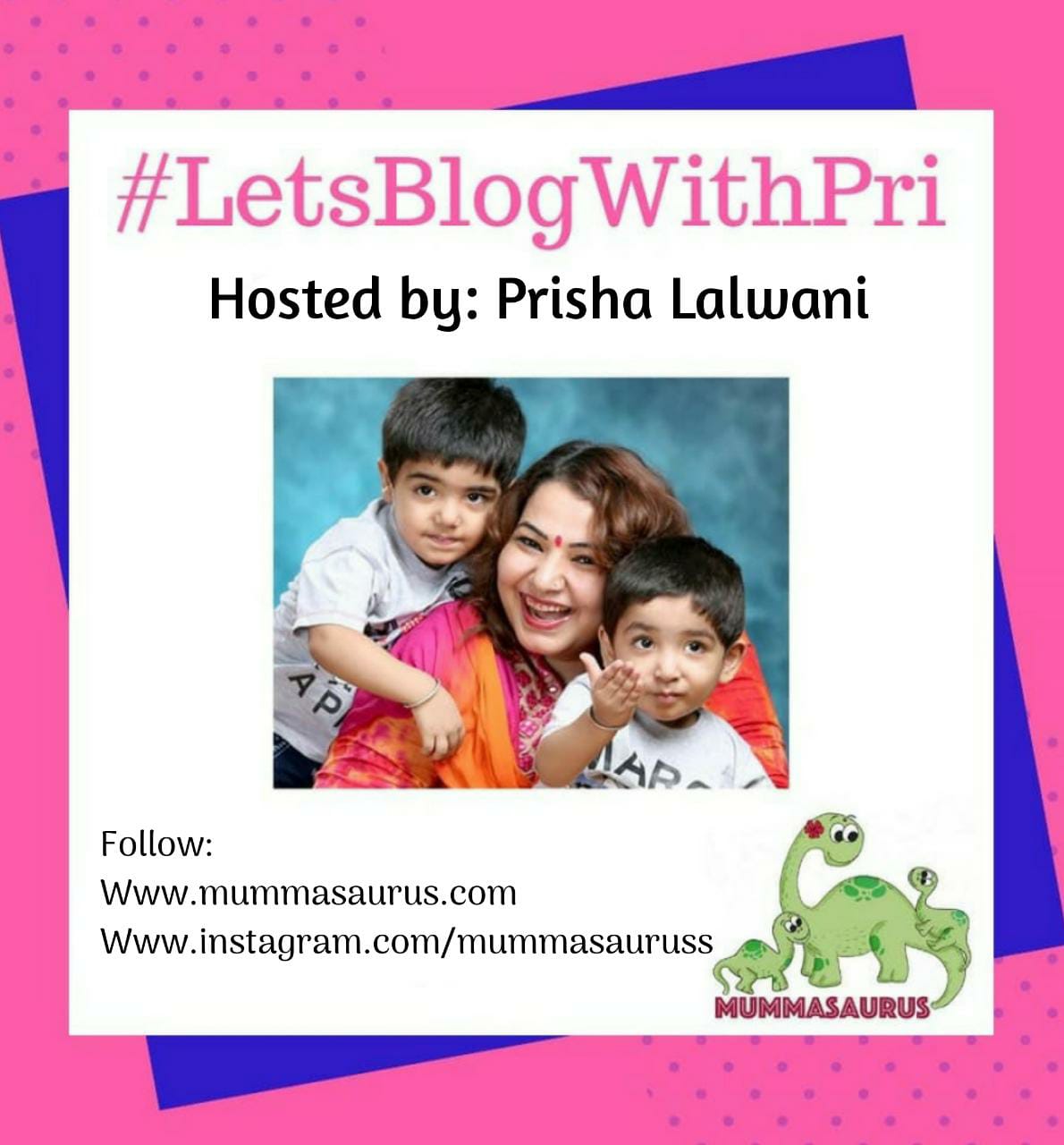 Hosted By :
Prisha Lalwani
Mummasaurus.com
IG: @mummasauruss
FB: /mummasaurus1
This Post is written in collaboration with my blogger friends for an exciting month of blog hop by Prisha #LBWP #LetsBlogWithPriS2 . Please read all posts and find some amazing content from all the wonderful writers.
Share this post on social media 👉