My pure veg #lchf diet
I am following lchf (low carb high fat) diet now for almost 7 weeks. The reason is I put on a lot of weight during lockdown and my postpartum weight was still there after 1 year of breastfeeding and another 2 years of rest. So basically I am lazy, overweight, obese, unhealthy in every way possible.
Being a foodie and a human with very little self control I was missing pizza. Here is my recipe of pizza using the allowed quantities for one meal in my diet.
I realised cooking in this diet gave me lot of opportunity to experiment with food like cottage cheese / paneer. In coming weeks I will share more recipes from my diet. To put in some energy and bring some enthusiasm here is a fun fact. I have lost 10 kgs in 2 months that I have started following this diet.
Ingredients
15 gms coconut flour

15 gms almond flour

100 gms cottage cheese

1 processed cheese cube

25 gms capsicum

15 gms tomato

1 clove garlic

15 gms ghee

salt to taste

Instructions
Grind and paste garlic and tomato

Make dough with flours, salt and 50gm cottage cheese using table spoon hot water

Add psyllium husk to flour for binding

Roll out the dough directly on non stick pan

Top the pizza base with tomato paste, capsicum, remaining cheese

Cover and Cook the pizza on pan on low flame for 10 mins

Slice and serve
In this journey of dieting and strict nutrition blogging has kept me sane and inspired me everyday. This is a very good post-pregnancy weight loss recipe too.
Read similar experimental, exciting and amazing posts by my fellow bloggers. Cindy is sharing about a wonderful gifting experience for oyehappy on her blog blogaberryfoo. Sanandita is sharing some inspiring home decor ideas in a series. Check the home inspirations at ticktalktoe.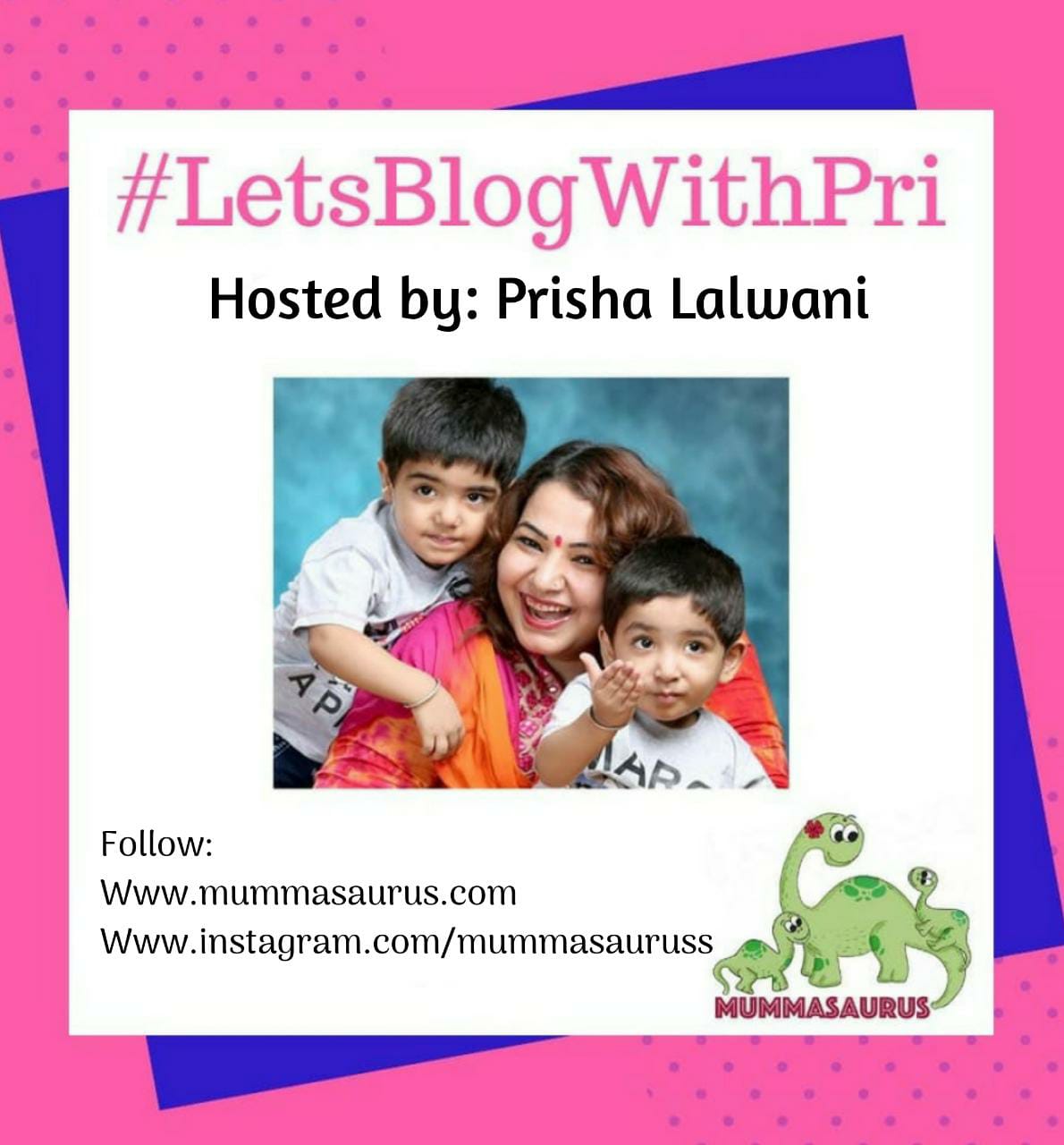 Hosted By :
Prisha Lalwani
Mummasaurus.com
IG: @mummasauruss
FB: /mummasaurus1
This Post is written in collaboration with my blogger friends for an exciting month of blog hop by Prisha #LBWP #LetsBlogWithPriS2 . Please read all posts and find some amazing content from all the wonderful writers
Share this post on social media 👉